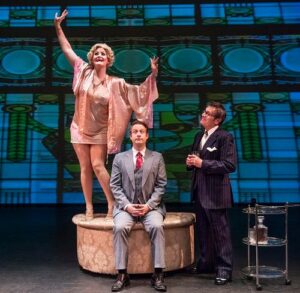 At the core of his comic genius, Woody Allen creates fictional lead characters who share his neuroses. He then places them in situations rich with local color based on his own experience and observation.
With Bullets over Broadway, he wrote a highly successful screenplay for a movie that received considerable award recognition. In transitioning the story to the stage and adding music, it was honored with six Tony nominations, but its box office outcome was modest at best. Perhaps its failure to earn a long run is because it entertains but doesn't wow.
Rejection and crises of confidence plague authors, and in this instance, the Woody Allen proxy is a young playwright, David Shayne, whose break to get financing for his first Broadway-destined play comes with a catch. Borrowing a theme that Allen and many others have used before, the finance depends on giving a role in the play to the girlfriend of the money man.
Oh, and in this case, the money man happens to be a gangster. Needless to say, the girlfriend is as talentless as she is witless, and with a whiny-screechy voice that is the reincarnation of Jean Hagen in the movie Singin' in the Rain. To make matters worse, rehearsals reveal great inadequacies in David's manuscript. But an unlikely source will put the project on the right path and dramatically alter the future of David and his collaborators.
Allen resisted the theatrical conversion of this property but having a taste for pop standards, was finally convinced by the suggestion that the musical score be comprised of songs from the period of the action. This strategy works in giving the music an authenticity and a pleasant familiarity with tunes like "Let's Misbehave," "Up a Lazy River," and "There'll be Some Changes Made." Many updated lyrics enliven the old chestnuts, fit the plot line, and are quite funny.
…Foothill Music Theatre's production offers … gusto and … humor … for a fun evening…
At the same time, its period characteristics may be what prevents Bullets from unqualified success, especially with younger audiences. In addition to its '20s music, the plotline intersection of Broadway and gangsters evokes Damon Runyon's stories that were used as the basis for the musical Guys and Dolls and may seem dated.
However, Bullets contains a bevy of stereotyped characters that provide charm – from the fading diva to the actor whose food urges undermine his career – and stock situations like the playwright resisting script changes to maintain his integrity and the younger man being seduced by the lure of an older woman.
Overall, Foothill Music Theatre's production offers enough gusto and extracts enough humor from the material for a fun evening. Not to say that it meets professional standards, but as a community theater offering, it satisfies. Most performers have peaks and valleys in both singing and acting, but each has high points that are quite worthy. Singing voices tend to have strong sweet spots that diminish outside that narrow range. And while the situational humor is uneven, the many one-line zingers uniformly hit the target.
Early on, Adam Cotungno as David seems caught between channeling Woody Allen and establishing his own role interpretation. By Act 2, both his acting and vocalizations exude confidence, and when he frantically delivers "The Panic is On," he nails it. His nemesis is Olive, played convincingly by Jocelyn Pinkett, who inhabits the lower-class floozy with flair. Carla Befera hits her stride as the prideful and self-indulgent older actress, Helen, with a fine rendition of the appropriate "I Ain't Gonna Play No Second Fiddle." Finally, Nick Mandracchia masters the role of Cheech, the man in the shadows.
Milissa Carey directs commendably considering the resource requirements of the production. Bullets contains a huge number of scene changes. Andrew Breithaupt's basic set is complemented by a revolving platform and a cache of movable props to give simple scenic suggestion, while Lily McLeod's lighting effectively evokes mood shifts. Dance elements are demanding, and Claire Alexander's choreography generally works, but execution is often out of kilter. Sharon Peng deserves a nod for the scope of costumery required for the production.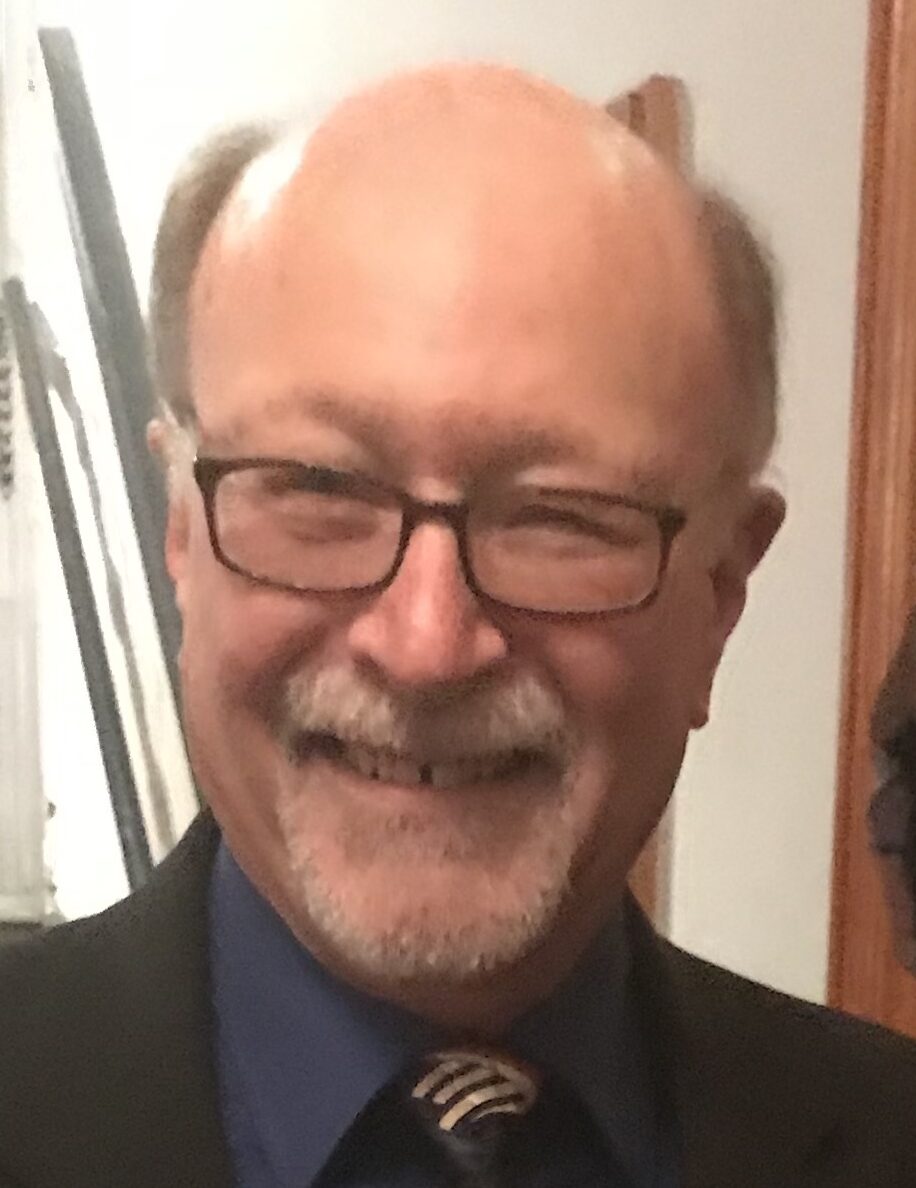 ASR reviewer Victor Cordell is a member of the San Francisco Bay Area Theatre Critics Circle and the American Theatre Critics Association, and a Theatre Bay Area adjudicator.
Production
Bullets Over Broadway
Written by
Woody Allen
Directed by
Milissa Carey
Producing Company
Foothill Music Theatre
Production Dates
Through March 17th
Production Address
12345 El Monte Rd.
Los Altos Hills, CA 94022
Website
https://foothill.edu/theatre/bullets.html
Telephone
(650) 949-7360
Tickets
$15 - $36
Reviewer Score
Max in each category is 5/5
Overall
3.5/5
Performance
3.5/5
Script
4/5
Stagecraft
3.5/5
Aisle Seat Review Pick?
----