In 2018, Aisle Seat Review critics attended more than 100 productions, most very good and many, excellent. Rather than compile a "Best of" list—always a subjective evaluation open to rancorous discussion—we thought it might be more fun to share some favorites, in no particular order:
"Always, Patsy Cline" Sonoma Arts Live, Sonoma. Danielle DeBow brought the legendary country singer to life—and more—in this wonderful "jukebox musical" about Cline and her friend Louise Seger, emphatically played by Karen Pinomaki. Excellent male backup singers and onstage band sealed the deal for this Michael Ross production, which could have played all summer to packed houses.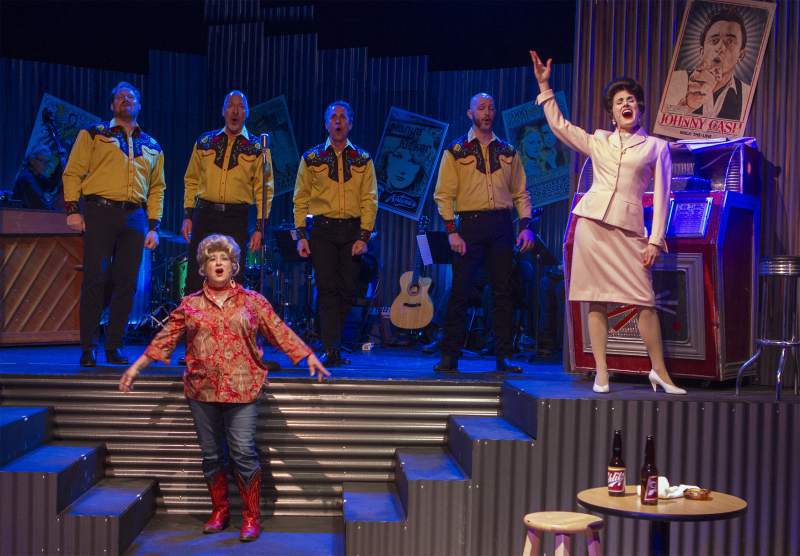 "Oslo" Marin Theatre Company, Mill Valley. Director Jasson Minidakis got amazing performances from a large cast in this West Coast premiere of J.T. Rogers's Tony Award-winning drama, a fictionalized account of backstage negotiations conducted by unauthorized Norwegian diplomats that resulted in the 1993 peace accord between Israel and the Palestine Liberation Organization.
"An "Entomologist's Love Story," San Francisco Playhouse. Directed by Giovanna Sardelli, this funny and sweetly seductive tale of love and rejection between a couple of graduate researchers took several unexpected but delightful detours on its way to providing insight into the mating behaviors of young adult humans. The award-worthy set was among many created by Nina Ball, one of the Bay Area's most gifted designers.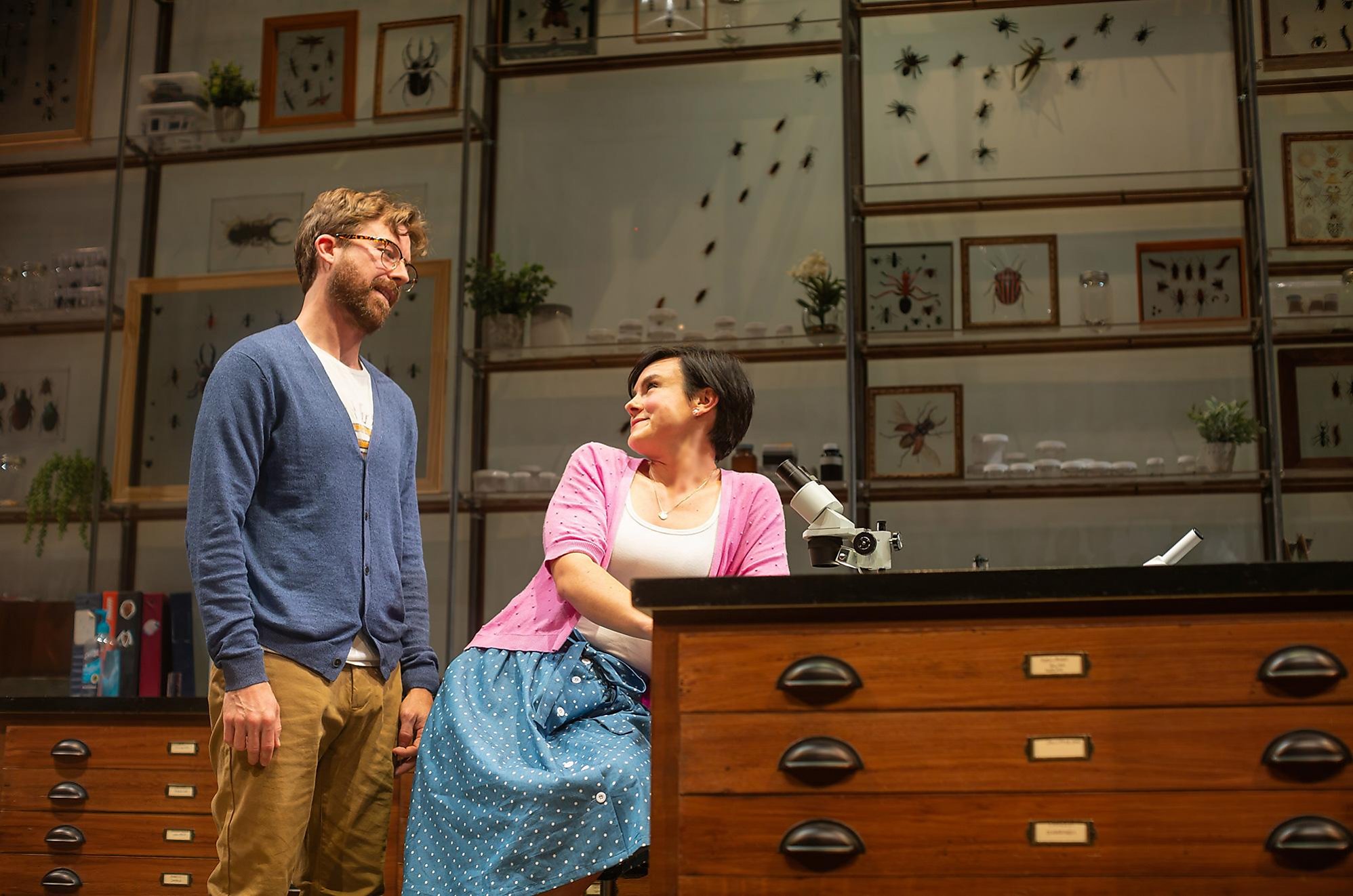 "The Curious Incident of the Dog in the Nighttime," Spreckels Performing Arts Center, Rohnert Park. This North Bay all-star production about an autistic kid searching for his mother was special in many respects, including set design and ensemble work. As Christopher, Elijah Pinkham was tremendous in his first big-venue outing, directed by Elizabeth Craven.
"Head over Heels," Curran, San Francisco. Perhaps the most fun show of the year—and the most unjustifiably maligned—this pseudo-Shakespearean spoof featured incredible performances, amazing set design/stagecraft, and the best-ever treatment of the music of '80s pop group The Go-Go's.
"Hedwig and the Angry Inch" Ray of Light Theatre, San Francisco. The best rock musical ever conceived was given a spectacular treatment in the Mission District's crusty old Victoria Theatre. Coleton Schmitto slayed as the transgendered rock star, matched in gravitas if not in flamboyance by Maya Michal Sherer as Hedwig's lover/assistant Yitzhak.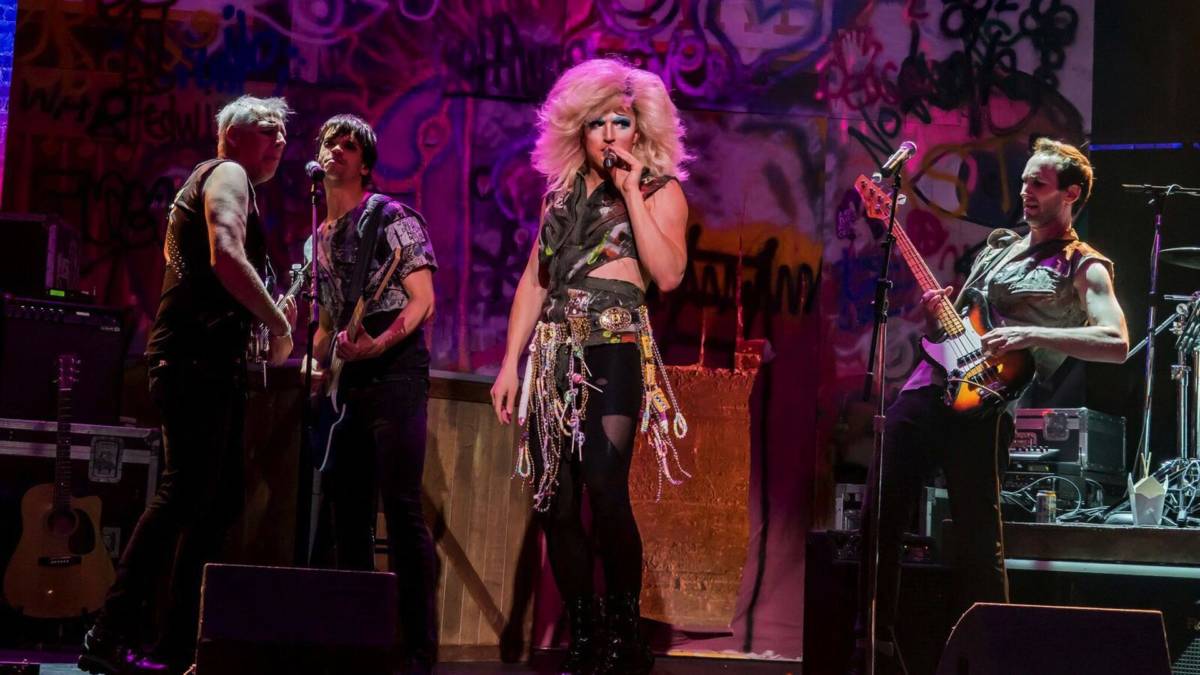 "By the Water," Spreckels Spreckels Performing Arts Center, Rohnert Park. This heart-rending tale of a family and neighborhood trying to cope with the aftermath of a natural disaster had special meaning for North Bay residents following last year's devastating fires. Mike Pavone and Mary Gannon Graham were superb as husband and wife trying to find their way home, in a sensitive production helmed by Carl Jordan.
"The House of Yes," Main Stage West, Sebastopol. Director and set designer Elizabeth Craven pulled some dark magic from her bag of tricks in this stunning presentation of Wendy MacLeod's horrifically funny portrait of an incredibly dysfunctional upper-crust family. Sharia Pierce was astounding as the Pascal family's whacked-out "Jackie O" while Laura Jorgensen induced chills as her hard-drinking mother.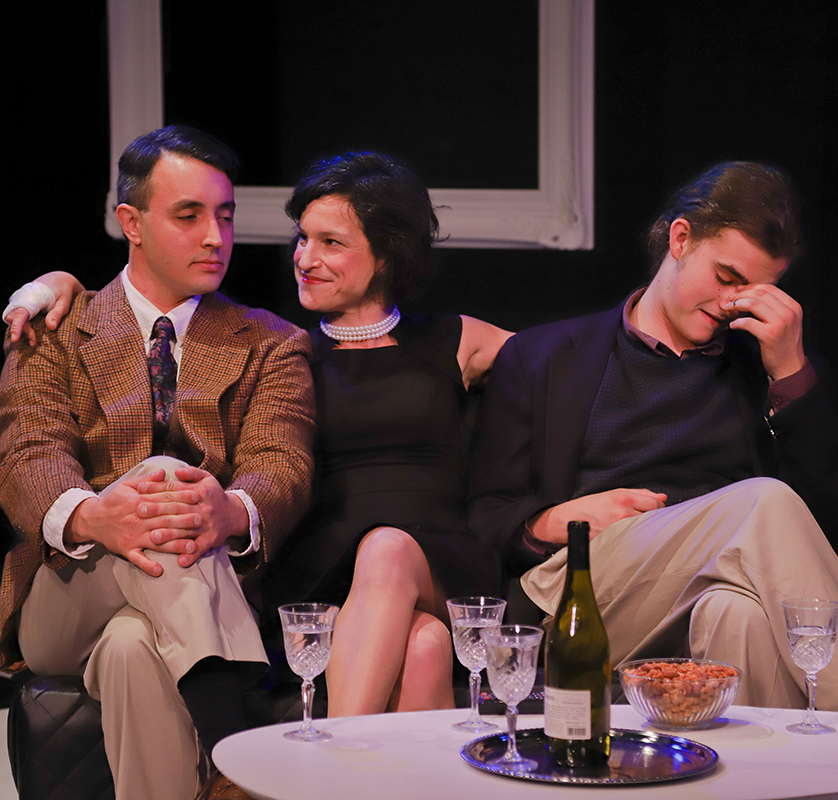 "Death of a Salesman," Novato Theatre Company, Novato. Arthur Miller's classic depiction of a salesman put out to pasture could not have been more heartbreaking or more beautiful than as directed by Carl Jordan. Joe Winkler was perfectly cast as down-on-his-luck Willy Loman, as was Richard Kerrigan in the role of Charlie, Willy's neighbor and best friend.
"Dry Powder," Aurora Theatre Company, Berkeley. Aldo Billingsly starred as a hard-charging buyout artist in this incisive dark comedy about the often impenetrable world of private equity. Emily Jeanne Brown was rock-solid as the unfeeling, number-crunching junior partner Emily. Directed with aplomb by Jennifer King.
"Detroit '67," Aurora Theatre Company, Berkeley. Dominique Morisseau's fictional but totally plausible tale of ordinary people struggling to get ahead during Detroit's riots and fires of 1967 was beautifully conveyed in this five-actor tour-de-force directed by Darryl V. Jones, with standout performances by Halili Knox and Rafael Jordan as sister and brother Chelle and Lank.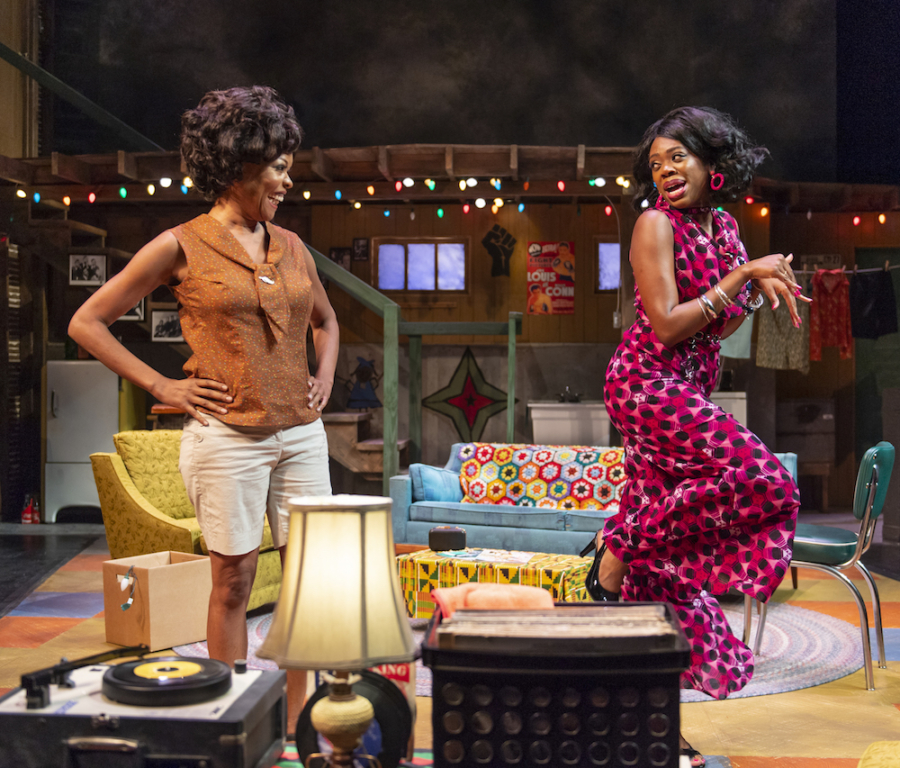 "A Walk on the Moon," ACT, San Francisco. Performances and stagecraft were—pardon us, please—over the moon in this spectacular presentation of a simple story about a young wife's coming-of-age during the summer when astronauts first landed on the moon.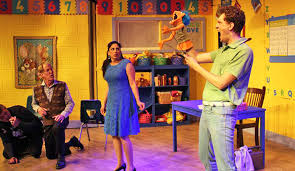 "Hand to God," Left Edge Theatre, Santa Rosa. Laughter flowed and doll heads rolled in this no-holds-barred dark comedy about a shy young Christian boy with a hand puppet, "Tyrone," possessed by the devil. (Set in Texas. Where else?) A series of increasingly outrageous events culminated in the hostile takeover of a church basement, topped off by an absurdly funny and obscene act of puppetry that will haunt us for years to come. Dean Linnard's impressive turn as Jason-slash-Tyrone and set design by Argo Thompson made for some devilish good fun.
"The Realistic Joneses," Left Edge Theatre, Santa Rosa. Two couples shared an ordinary last name and an extraordinary fate in Will Eno's poignant and darkly hilarious exploration of human connection, coping mechanisms, marriage and mortality. Melissa Claire, Chris Ginesi, Paige Picard, and Chris Schloemp brought remarkable talent and palpable chemistry to the stage, making an already interesting story unforgettable.
"Disgraced," Left Edge Theatre, Santa Rosa. Issues of cultural appropriation, religion, racial tension, and infidelity came to an explosive head at a dinner party-gone-wrong in Ayad Akhtar's incisive Pulitzer Prize-winning drama. Left Edge's top-notch casting, set design and technical work were—forgive us—anything but disgraceful.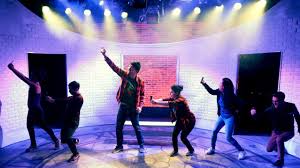 "Tinderella," Custom Made Theatre, San Francisco. A world premiere, this clever, inventive musical put an inspired spin on an age-old classic, thrusting beloved Disney princess Cinderella into the harsh realities of 21st-century online dating. Replete with hilarious song lyrics and cultural references, the script offers surprisingly heartfelt reflections on fostering love and friendship in a modern-day landscape of social media and smartphone apps. This wildly entertaining show attracted a remarkably young audience with a story acutely relevant to millennials and Bay Area living, poking plenty of fun at our ongoing reliance on all things digital, and helped along by some seriously good singing and outrageously funny choreography.
"Blackbird," Main Stage West, Sebastopol. An inescapable past came back to haunt an industrial production manager in David Harrower's "Blackbird." Sharia Pierce astounded as Una, a young woman who hunts down her former and much older lover Ray (John Shillington). David Lear's direction and set design were beyond perfect in this chilling piece about irresistible but doomed attraction.
"Marjorie Prime," at Marin Theatre Company, Mill Valley. Humanoid artificial intelligence got a new twist as therapeutic tools in Jordan Harrison's 2015 Pulitzer Prize contender. Set in the near future, the provocative one-act was superbly delivered by four supremely talented actors—particularly Joy Carlin as the faltering widow—directed by Ken Rus Schmoll, on a simple modernistic set by Kimie Nishikawa.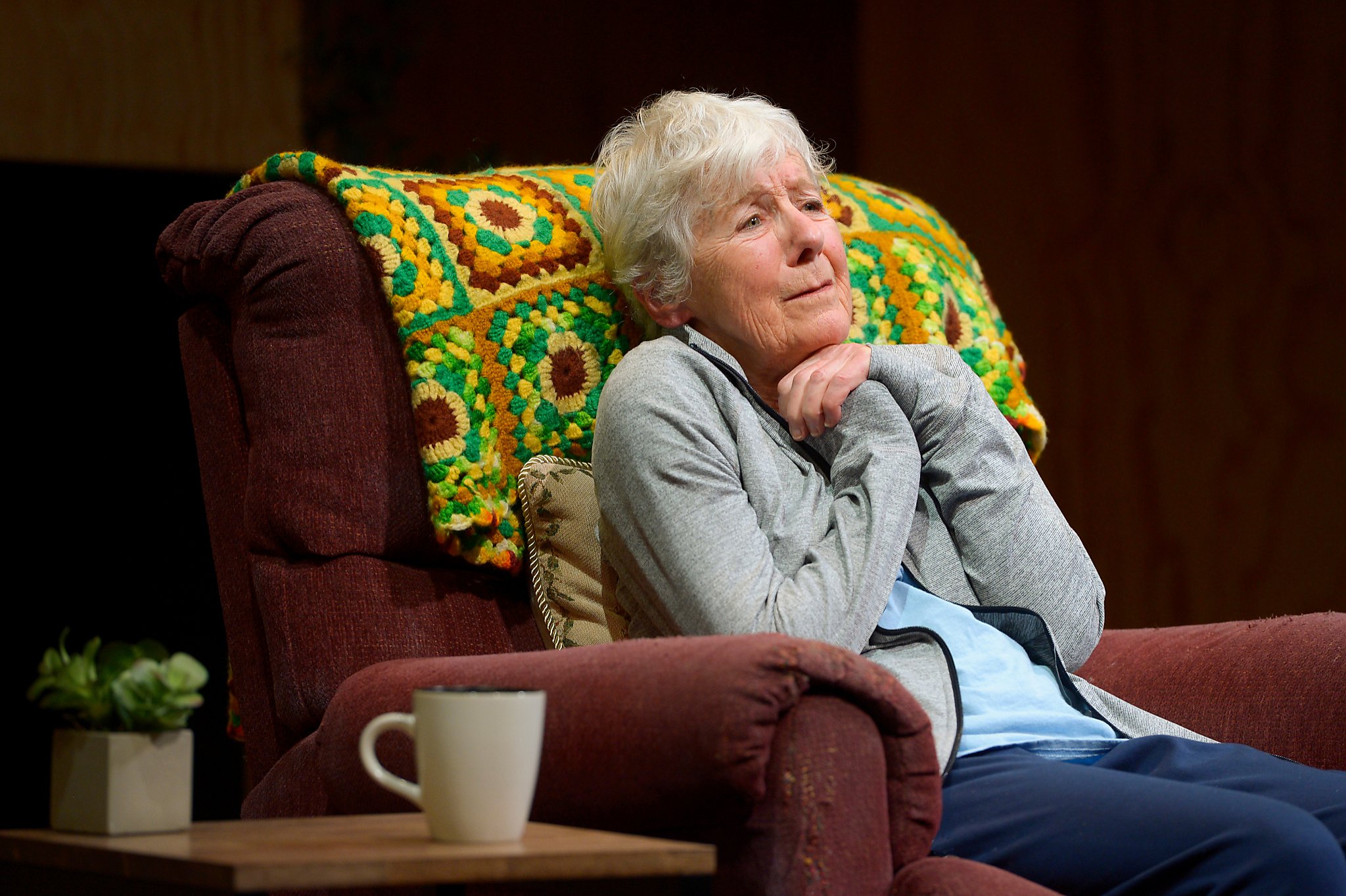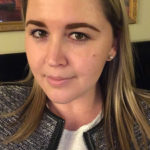 ASR reviewer Nicole Singley is a member of the Marquee Theatre Journalists Association and the American Theatre Critics Association.

ASR Senior Editor Barry Willis is a member of ATCA and president of the SF Bay Area Theatre Critics Circle.